A comprehensive energy management solution
With technological advancements at the forefront of a rapidly evolving energy market, the rise of renewables and hybrids have created opportunities for energy management tools to intellectualize the inherent complexity. Coupled with a growing importance of Environmental, Social and Governance (ESG) investing, a significant competitive advantage has surfaced with strategic energy management tools aimed at optimizing corporate energy usage and reducing carbon footprint.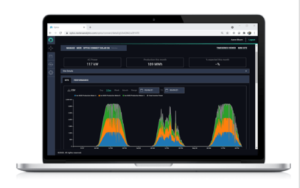 NextEra 360 TM is a software platform developed by NextEra Analytics that is designed to help customers understand their electricity consumption and optimize their procurement and sustainability decisions. As an energy management platform, NextEra 360 can help organizations realize the full potential of their resources. By combining expertise in both renewable infrastructure and analytics, we make it easier to navigate the modern grid. 
By focusing on four aspects of energy systems operations, customers can maximize value by connecting, optimizing, forecasting and enhancing their energy mix.
Connect – Unify your systems and resources for better clarity and control
Forecast – Anticipate what's next so you can plan accordingly
Optimize – Maximize value and minimize risk with machine learning
Enhance – Evaluate and improve performance in real time
Get more from your energy assets
1. View and control devices in real time
We begin with real-time data and can "connect" to any existing resource using APIs or our proprietary NextEra 360 Connect Grid Edge Device.
2. Anticipate market outcomes
Once real-time data is obtained, a history then allows us to forecast behavior which can come from a variety of sources.
3. Develop and implement market strategies
We then combine a variety of forecasts with market rules, physical, and financial constraints to Optimize the preferred hourly and 5-minute operating schedules.
4. Monitor and improve performance with artificial intelligence
Performance of these assets is enhanced by AI powered reports, notifications, and data sets, that help identify opportunities for improvement.
NextEra 360 Connect
Grid Edge Compute — The little computer that is changing the way we see energy resources in a big way.
Affordable SCADA for DG and other grid edge devices
Industrial rugged PC
Robust compute and storage platform
Flexible integration options