The market has grown increasingly favorable for low-carbon fleet technology. Regulations, declining battery costs and bold sustainability commitments at the federal, state and business levels are making it possible for more and more organizations to transition their fleets to zero-emission and low-carbon options.
As a fleet leader you are likely facing pressure to make a switch and hit sustainability goals, but you also need to make it work with your operations and budget. With new technologies emerging regularly, complex incentives and carbon dioxide emissions that vary across time and location, it's important to have an energy consultant who can assess your needs and help you source the solution that best fits your overall energy strategy.
Fleet electrification made easy
eIQ Mobility, a member of the NextEra Energy family of companies, is  the leading provider of fleet electrification feasibility advisory services in North America. Their Fleet EV feasibility reports include detailed analysis of EV feasibility and EV selection, vehicles by vehicle across the entire fleet.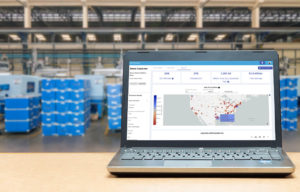 Clients include Fortune 500 companies, utilities, OEMs, school districts, universities, and major public fleets. To date, we've worked with over 150,000 vehicles light, medium and heavy-duty vehicles across the US.
Learn More
Ready for EV charging stations or need an upgrade?
Premier Power Solutions can help you identify your fleet's charging needs and available incentives, along with sourcing the right EV charging equipment for your facilities.
Let's Talk