With so many advancements in energy technology, a heightened awareness of energy fuel types, and a desire to reduce carbon footprints, today's commercial energy strategies must dig deeper to uncover insight that goes well beyond low-cost commodity procurement.
Energy optimization and reporting you can trust
Leverage our reporting and analytics for planning, decision-making and project measurement and verification.
We keep our eyes on the energy market
so you don't have to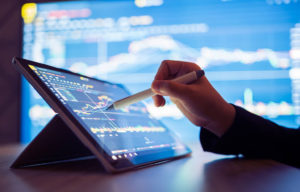 Premier Power Solutions energy consultants monitor market fluctuations, analyze the implications for your business, and alert you of price fluctuations, regulatory actions, or infrastructure updates — positive or negative — that could affect your energy strategy.
Avoid decision-making pitfalls
We utilize data and advanced analytics to help you think more objectively and make fact-based decisions