About Environmental, Social and Governance (ESG)
With the climate crisis gaining global attention, federal mandates requiring greenhouse gas emissions reductions, and corporate social responsibility playing a larger role in consumerism today, private organizations and public enterprises alike are rethinking traditional business models and turning their attention to business resiliency and sustainability. No longer regarded as merely a financial investment term, the broader scope of ESG has come into focus for organizations of all sizes.   
Most organizations are familiar with sustainability — the business programs, products, and practices that support environmental preservation and corporate social responsibility. But did you know that sustainability and renewable energy play a major role in an organization's overall environmental, social and governance (ESG) practices? 
What is ESG?
The energy your organization uses, the resources it needs,
the waste it discharges, offsetting emissions, the consequences to the environment.
How a company manages its relationships with employees, suppliers, customers, and communities,
its labor relations, and its diversity and inclusion policies.
The internal systems, controls and procedures that an organization has in place to govern itself,
make effective decisions, comply with regulations, and meet the needs of stakeholders.
How ESG creates business value
The ESG values and practices of a business can not only impact an organization's resiliency, sustainability, and surrounding community, but the global economy and environment as well. If your organization has not yet integrated renewable energy into its commercial energy mix, you are likely seeking best practices to do so because clean energy makes good business sense. Whether it's a wind or solar energy project or buying renewable energy credits (RECs), renewables help to reduce costs and energy price volatility while offsetting carbon emissions and boosting public appeal.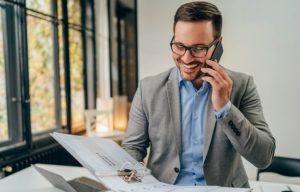 There are myriad ways to approach ESG and specific criteria by which organizations are evaluated. Premier Power Solutions is part of the NextEra Energy family of companies. NextEra Energy is the world's largest producer of wind and solar energy. As part of NextEra Energy, Premier Power Solutions is uniquely positioned to analyze, facilitate and execute your renewable energy project and ensure it is a cohesive fit with your overall energy strategy. 
If you'd like to develop or strengthen your ESG plan, or you could use additional insight and guidance on sustainability and renewable energy, our energy consultants can help. Contact us to discuss your sustainability, ESG, and business goals and to learn more about our approach to a successful ESG strategy.